Global News Review – October 14, 2020
Join our team of Ambassador Dick Bowers, Dr. Breck Walker and LCDR Patrick Ryan for expert analysis of current global developments.
This week we're joined by David Plazas, the Opinion and Engagement Director for the USA TODAY Network newsrooms in Tennessee and The Tennessean where he serves an editorial writer, opinion columnist, op-ed editor and an editorial board member.
Give Dick, Breck and Pat 45 minutes and they'll give you the world. Analysis and entertaining commentary on the top events and issues leading global news reports. Hard to find insights and perspectives from diplomacy, academia and intelligence, along with a little fun and your questions.
Guest Host David Plazas
David Plazas is the Opinion and Engagement Director for the USA TODAY Network Tennessee. He works as an editorial writer, opinion columnist, op-ed editor and an editorial board member. He oversees the opinion team for The Tennessean in Nashville, The Knoxville News-Sentinel and The Memphis Commercial Appeal and frequently moderates community conversations and statewide and local political and policy debates.
He is an award-winning journalist who wrote an acclaimed series on affordable housing, "The Costs of Growth in Nashville" (2017), and leads a statewide campaign, "Civility Tennessee" (starting in 2018), to encourage, promote and practice civil discourse and effective citizenship. He was part of the team of the award-winning "Dismissed" series, examining inequities in the Nashville public schools, and during the 2019-20 school year, he served as a volunteer reading buddy to a Kindergartner at Buena Vista Elementary in North Nashville. He has worked on multiple national projects for parent company Gannett most recently the Table Stakes challenge. As a coach, he worked with the Louisville Courier Journal, which won a Pulitzer Prize for its politics coverage in 2020.
In March 2020, as the COVID-19 pandemic cancelled events and forced many employees to work from home, he created and launched the Tennessee Voices videocast, a show focused on connecting the community with thinkers, creators, innovators and leaders who have written op-eds in the Tennessee network's publications.
He started his career at The News-Press in Fort Myers, Florida, where he worked as a reporter, Spanish-language community editor, opinion editor and digital team leader. He holds a B.A. in political science and Spanish and an M.S. in Journalism from Northwestern University in Evanston, Illinois, and an M.B.A. with a focus on marketing from Florida Gulf Coast University in Fort Myers. He is a longtime mentor of young journalists.
On a personal note, he has run a marathon, gave his first TED Talks in September 2020 and had become a good cook.
Charles Richard (Dick) Bowers served as the US Ambassador to Bolivia from 1991 through 1994. During that time, the American Embassy in Bolivia's capital, La Paz, was the largest and most complex U.S. embassy in South America. Ambassador Bowers grew up in the San Francisco Bay area, attended the University of California, Berkeley. He entered the U.S. Foreign Service in 1967. From 1961 to 1964 he served in the U.S. Army as a Russian linguist in West Berlin at the height of the Cold War. As a career member of the U.S. diplomatic corps, Ambassador Bowers served in the U.S. Embassies in Panama, Poland, Singapore, Germany and Bolivia. He retired from the Foreign Service in 1995. Amb Bowers has been a Board Member of the Tennessee World Affairs Council since 2012.
Patrick Ryan is a native of New York City. He enlisted in the Navy at age 17 and volunteered for submarine duty. He served aboard nuclear fast attack and ballistic missile boats during the Cold War, rising to the rank of Chief Petty Officer. In 1982 he was commissioned and served aboard a cruiser in the Western Pacific before becoming a Navy Intelligence Officer. Ryan served aboard the carrier Constellation in the Pacific, the Joint Staff Intelligence Directorate in the Pentagon, the Center for Naval Analysis, and the Intelligence Directorate of U.S. Central Command. Ryan retired from the Navy in 1998 and worked as a consultant on Intelligence Community projects and as the VP/COO of the National Council on U.S.-Arab Relations. Ryan ran a newsletter publishing business on international affairs from 1999-2016. He founded the Tennessee World Affairs Council in 2007.
Breck Walker received his PhD in Diplomatic History from Vanderbilt in 2007. His dissertation was on the foreign policy of the Carter administration. He taught at Sewanee, the University of the South, 2007-2012, and on the University of Virginia's Semester at Sea Program in Spring 2013 and Fall 2015. He worked as a historian in the Historical Office of the Office of Secretary of Defense 2013-2016, researching and writing a book on early Pentagon cyber policy. Prior to becoming a history professor, Breck worked for twenty years as an investment banker, the last ten as co-head of the Corporate Finance Group at J.C. Bradford & Co in Nashville. He has an undergraduate degree from the University of Texas, and J.D. and M.B.A. degrees from Stanford University. Breck serves as a Member of the Board of Directors of the Tennessee World Affairs Council.
SPONSOR THIS PROGRAM!
We invite businesses, organizations and individuals to sponsor this event. It is through your support that we are able to bring quality global affairs programs to the community.
You can enroll for sponsorship through the Eventbrite ticketing below. For information about sponsoring other programs and series of events contact Patrick Ryan, TNWAC President @ 931-261-2353, pat@tnwac.org
Sponsorship at the $250.00 level accords you with recognition in program materials — web site, newsletters and social media — and with acknowledgement at the program start, as well as admission to the program. Thank you for your support.
THANKS TO OUR PARTNERS IN GLOBAL AFFAIRS AWARENESS AND EDUCATION OUTREACH
THANKS TO OUR PARTNERS IN GLOBAL AFFAIRS AWARENESS AND EDUCATION OUTREACH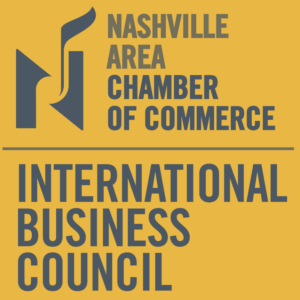 THE MISSION of the nonprofit, nonpartisan Tennessee World Affairs Council is to promote international awareness, understanding and connections to enhance the region's global stature and to prepare Tennesseans to thrive in our increasingly complex and connected world.
THE VISION of  the Tennessee World Affairs Council is a well-informed community that thinks critically about the world and the impact of global events.
FREE OF CHARGE AND OPEN TO THE COMMUNITY.
YOUR VOLUNTARY CONTRIBUTION APPRECIATED.
*Registration required. Follow EventBrite's instructions.