In Association with Belmont University and the Nashville Area Chamber of Commerce present
Global Nashville with Karl Dean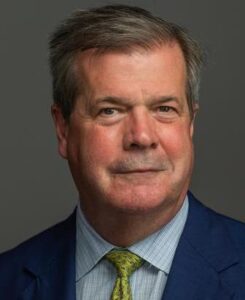 Karl Dean, former Nashville Mayor talks with community leaders about the things that make
Nashville a global city.
Join Mayor Dean for a conversation with Mohamed-Shukri Hassan, Director of the Office of New Americans as they talk about Mr. Hassan's new position and community issues in the headlines.
Hassan, who was born in Somalia, worked with or advised the Metro Public Health Department, New American Development Center, Nashville Entrepreneur Center, Metro Arts and the Tennessee Immigrant and Refugee Rights Coalition and the New Americans Advisory Council.
The Mayor's Office of New Americans works to engage immigrants and empower them to participate in our government and our community. The number of foreign-born residents in Nashville has more than doubled over the past decade. Nearly 12 percent of our population was born outside of the United States, and nearly half of those people are recent immigrants who entered the country since 2000. In fact, in 2012, Nashville had the fastest-growing immigrant population of any American city. Nashville is the proud home of the nation's largest Kurdish population, as well as growing enclaves of immigrants from Somalia, Burma, and all over the world.
"Shukri-Hassan's journey to Middle Tennessee is a unique one. Shortly after being born in Somalia in 1986, his family fled their home country due to the growing Civil War. The family bounced from place to place in East Africa, eventually settling in Nairobi, Kenya. Though they found temporary solace, they had dreams to live in the United States of America. Shukri-Hassan's mother was the first to make the leap overseas through the immigration lottery. After a few years of saving, the rest of the Shukri-Hassan family joined her in Decatur, Georgia."  [Continued here]